Are you part of a church or organization that meets regularly to eat? Would you be willing to host a meal or spaghetti supper to benefit Jacob's Place? We need you! We will help with graphics if desired, offer cross promotion with more than 3,500 followers on our official Jacob's Place Facebook.
We are happy to have a representative from the JP team come give a short presentation about the need to help children and families experiencing homelessness in White County, and how Jacob's Place helps.
To host a meal or a Spaghetti Supper, please contact our office at 501-380-8283 for details and scheduling.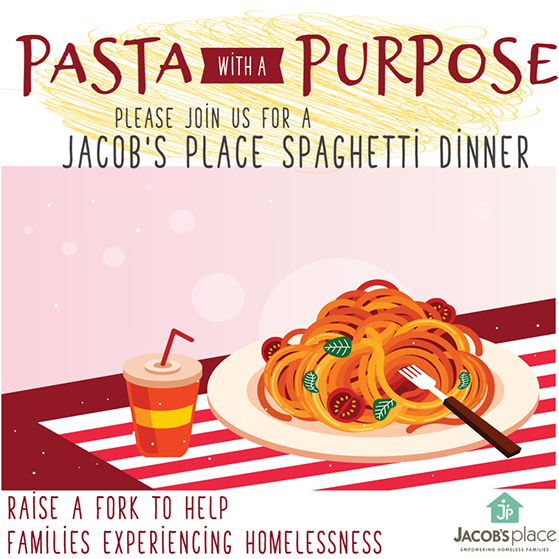 VOLUNTEER AT JP
Jacob's Place is always looking for volunteers! If you are interested in joining the JP team as a volunteer, please come by the house Monday – Friday between 8 am to 7:00 pm to submit an application and get connected!