This is a great opportunity for local restaurants, small businesses, and community leaders to get involved with Jacob's Place. The host choose the weekend, and Jacob's Place will help with graphics if desired, as well as generate social media cross promotion for the event. With the #WCW We Care Weekend, 10% of sales are donated to Jacob's Place.
Contact our office at 501-380-8283 for details and scheduling.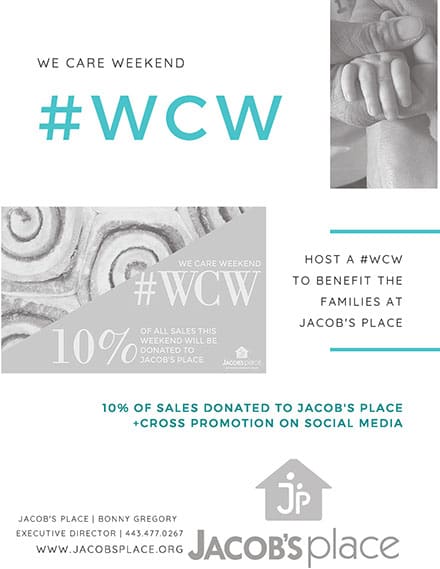 Jacob's Place is always looking for volunteers! If you are interested in joining the JP team as a volunteer, please come by the house Monday – Friday between 8 am to 7:00 pm to submit an application and get connected!